Neuro-Linguistic Programming (NLP)
Changing Lives in Adelaide
My aim is to help you create a life that you love and help you to achieve specific goals in any area of your life.
Neuro-Linguistic Programming is the study of the mind and what works in our thinking, our language and our behaviour.
It is a communication and behavioural model developed in the 1970s which brings together various tools, strategies and techniques.
Neuro is related to the nervous system and mind — it's learning about how we think.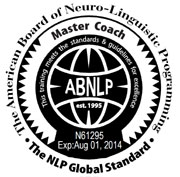 Linguistic means language, how we communicate, verbally and non-verbally
Programming refers to our behaviour, our habits and how we program ourselves.
Neuro-Linguistic Programming gives you more choices about the way you think, feel and behave.  It aims to help you be better at what you do, achieve more of what you really want and become more of who you truly want to be.