Neuro-Linguistic Programming (NLP)
Changing Lives in Adelaide
My aim is to help you create a life that you love and help you to achieve specific goals in any area of your life.
Neuro-Linguistic Programming is the study of the mind and what works in our thinking, our language and our behaviour.
It is a communication and behavioural model developed in the 1970s which brings together various tools, strategies and techniques.
Neuro is related to the nervous system and mind — it's learning about how we think.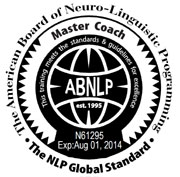 Linguistic means language, how we communicate, verbally and non-verbally
Programming refers to our behaviour, our habits and how we program ourselves.
Neuro-Linguistic Programming gives you more choices about the way you think, feel and behave.  It aims to help you be better at what you do, achieve more of what you really want and become more of who you truly want to be.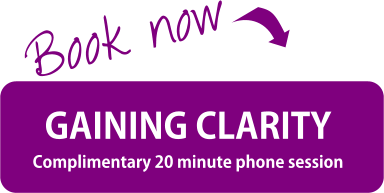 What is neuro-linguistic programming?
What is neuro-linguistic programming?
Neuro linguistic programming is a method of changing an individual's thoughts and behavior in order to help them achieve desired outcomes. Neuro refers to your neurology, or your mind; linguistic means language; programming is about our habits and behaviour. Learning neuro-linguistic programming is essentially learning the language of your mind.
Proponents of neuro-linguistic programming believe there's a connection between the neurological processes, language and behaviour acquired through experience of a person and that these factors can be changed. In other words, it helps open you up to more choices about the ways in which you think, feel and behave. Overall, it helps you to be better at whatever you do or pursue, achieve your goals, and become the person you really want to be.
Most of us have trouble connecting with our unconscious mind for a myriad of reasons. If you're someone who knows what you want – maybe a healthier diet, more professional success, or better relationships – but you're not achieving these things, then you're probably having problems communicating with yourself. It's common to think that your mind is in fact the cause of problems such as procrastination or lack of drive. You have to realise that your unconscious mind only does these things because it thinks that that is what you want.
You set goals and your unconscious mind helps you achieve them.  However you have been programmed a certain way and conditioned through your life experiences.  You may have limiting beliefs in your unconscious mind which is preventing you from achieving what you want.   Neuro- linguistic programming can help you to let go of these limiting beliefs so you can be, do and have what you want.
Neuro-linguistic programming is at its core the study of better communication with yourself and with others. It consists of tools and techniques to help you achieve this. It is more than this though, it is also an attitude, and as we've discussed, attitudes can be changed for the better.
What is NLP good for?
Neuro-linguistic programming can help with problems big and small. It has helped treat many problems such as depression, phobias, learning disorders and psychosomatic illnesses. If you feel like you're not in total control of your mind, emotions and life, then neuro-linguistic programming will help you.